Interested in a real estate investment, but not sure whether a single or multi-family property is right for you? The two have their distinct benefits, so it's a decision best made when armed with the most information.
Real Estate Financial HQ has created the following infographic with the goal of providing an overall comparison of the two.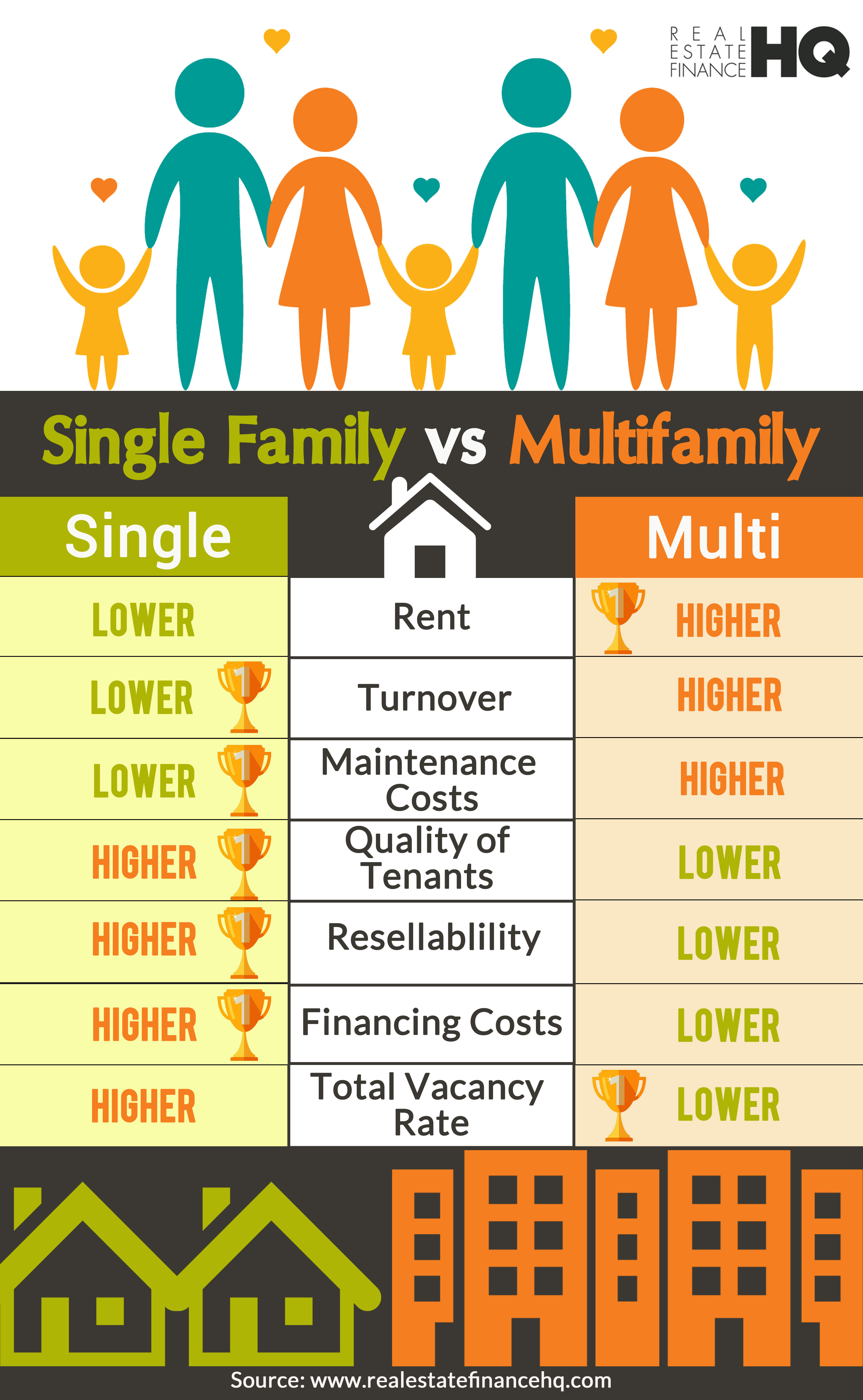 Which investment type is right for you? If you still need help deciding, the professionals at Class A Management are here to help. Contact us today at 817-295-5959 or by email to .